Hello, my lovely humans!
Happy International Women's Day, or 8M as it is called in Spain!
Celebrating women and our incredible strength is something that should be done every day; that goes without saying. But, it is really cool to see people being so vocal about it on one specific day. This world needs feminism; it always has, and it always will.
Here are 6 ways that you, regardless of your gender, can support women!
1. Check yourself and those around you.
Notice yourself or somebody around you making sexist or inappropriate gendered comments? Speak up. Apologize for yourself, and make the commitment to correcting your behavior. Let others know that their comments or actions are hurtful. You can do this all very politely and kindly, and I really encourage you to do so.
2. Be vocal about women's rights.
Fight institutionalized sexism, diet culture, and all of the societally-engrained practices that harm women. Women's rights are being threatened by this administration in the United States every day, but the problem is so much more than that. Vote and make your voice heard in support of women's issues – access to women's healthcare, criminal repercussions for sexual assault, non-gendered equal pay, removing the tampon tax, and so much more. We are still in the era of gender-based micro-aggressions and carrying pepper spray when walking alone at night. Talk about these issues on the journey to solving them.
3. Believe survivors.
Although the era of #MeToo has brought light to the subject publicly, being a survivor of sexual harassment or sexual assault is so difficult, both publicly and behind closed doors. Believe and support survivors.
4. Support all women intersectionally.
Support Black women. Support Latinas and Hispanas. Support plus-size women. Support poor women. Support trans women. Support lesbian and queer women. Support Muslim women who wear hijabs. Support women who don't speak English. Support immigrant women. Support professional women. Support stay-at-home mothers. Support single mothers. Support women who choose not to have children. Support women you don't necessarily find attractive. Support women who you differ in political opinion with.  Support all women; we are all so resilient.
5. Educate yourself.
Learn about women's issues through traditional means of education, like books and lectures, as well as through listening to the stories of women around you. The more you know, the more you'll have to fight for.
6. Share the stories of resilient, strong women.
There are millions of them, and these stories need to be told. Young girls need to be flooded with these magnificent stories of bravery and empowerment. These stories will help inspire even more revolutionary actions in the future by women.
---
Some Feminist Tunes
This is the playlist that I made for International Women's Day on Spotify. I hope these songs can ignite the light in you that they do for me!
One of my favorite songs in the universe is "La Puerta Violeta" by Rozalén. She is one of the faces of this day in Spain this year, and I am 100% here for it.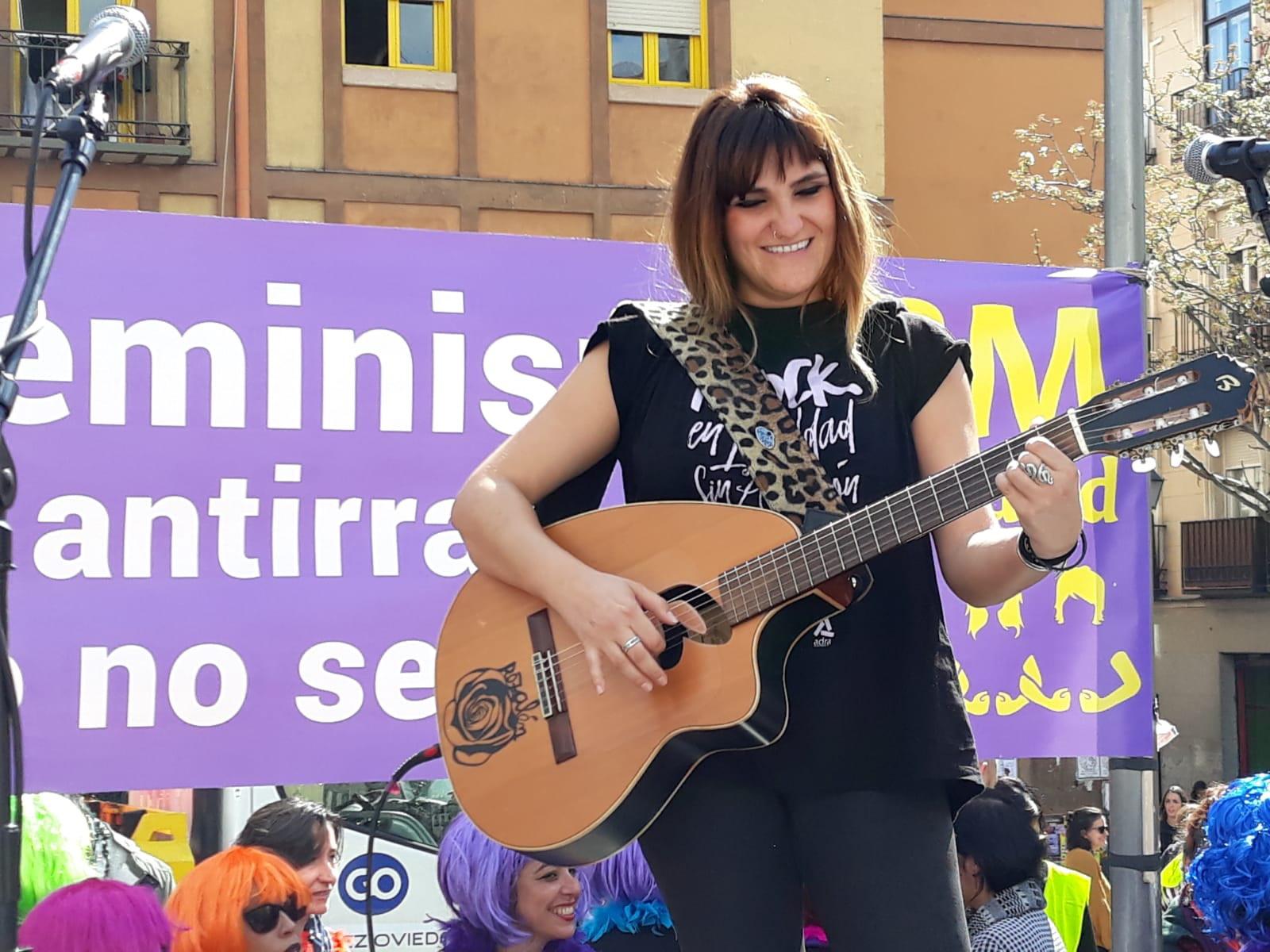 "Dibujé una puerta violeta en la pared
Y al entrar me liberé
Como se despliega la vela de un barco
Desperté en un prado verde muy lejos de aquí
Corrí, grité, reí
Sé lo que no quiero
Ahora estoy a salvo."
Here is the translation in English:
"I drew a violet door on the wall 
And upon entering I liberated myself 
How the sail of the ship unfolds
I woke up in a green meadow far away from here 
I ran, I screamed, I laughed 
I know what I don't want 
Now I am safe."
I plan on doing a playlist post soon talking about all of these songs more in depth. Follow the blog and my socials to stay tuned for that!
---
Happy International Women's Day / 8M!
Caption Translation: "8M, today is our day. But yesterday was too, and tomorrow will also be."
Stay resilient and revolutionary.
With so much love,
---
Follow Me On Social Media!
---