Hello, my beautiful friends!
Today I want to talk to you about creativity and highlight one of the creators who I find to be simply revolutionary. I listen to her music on a daily basis and enjoy listening to her charismatic interviews in Spanish, English, or even Catalan (although I only half understand).
The course that I wrote this short 'think piece' for looks at the creative side of the advertising industry – something that I really enjoy and can see myself pursuing as a career.
Although there is not one single definition of creativity, this course established one of the many being, "creativity is taking existing things and combining them in new ways or for new purposes."
The perfect example of this definition of creativity is embodied in one of my favorite singers.
Rosalía
Rosalía is a Spanish singer who paved her own way into the music industry. She sings, as she calls it, "urban flamenco."
Her music features many typical flamenco elements, such as palmadas, a rhythmic clapping of the hands, being prevalent in the background of many of her tracks. Her voice has a definitive flamenco sound when she belts out smooth, but powerful runs. The guitarra Española featured on most tracks on her latest album, "El Mal Querer," makes you feel like you're under the hot sun in Sevilla if you shut your eyes hard enough.
"Urban Flamenco"
While this music does maintain certain elements of traditional flamenco sound, Rosalía has many creative twists up her sleeve. The main thing that makes her music so revolutionary is its fusion with urban sounds. Elements of pop, r&b, and even a soft take on rap are all blended into the traditional southern Spanish melodies.
Feminist Themes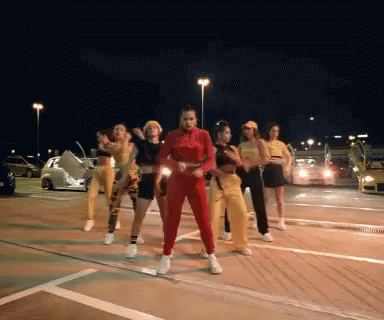 Another differentiation between Rosalía's music and flamenco from the past is that several of her songs have feminist themes in the lyrics. Flamenco is a very traditional genre of music that isn't really known for having a super strong stance on social issues in a way that other genres might.
The biggest example on the latest album is illustrated in her song, "A Ningún Hombre," which means "to no man." The opening line of this song is "a ningún hombre consiento que dicte mi sentencia," which translates to, "to no man do I consent that he dictate my sentence." Bold statements like this are sprinkled into her music, sometimes heavily (like in this song), and sometimes more sporadically.
This song is the 8th most popular on her Spotify page, which has 3.1 million monthly listens.
Powerful Collaborations
The third major factor into Rosalía's powerful creative success is that she has managed to interest international audiences in flamenco, which is a genre of music that is mostly listened to in Spain and by people who speak Spanish. I think that part of this budding globalization of flamenco is attributed to her successful collaboration with reggaeton superstar, J Balvin, on the wonderful track, "Brillo."
International pop star, Dua Lipa, has also shared her love for Rosalía's music on Instagram, where she currently has 26.4 million followers, and stated that she would love to collaborate with the flamenca. That's one heck of a collaboration that I would love to listen to.
Rosalía's collaborations and connections have made flamenco, a very local art-form, attractive to a new audience, sometimes even transcending geographic and language barriers.  
Rosalía's Music Embodies Creativity
Rosalía has brought to life an extremely unique form of creativity that I find great joy in consuming. Her sound is a modern take on this genre of music. That and the feminist messages of her music are making it relevant again in the 21st century.
I am so excited to watch this genre of music that I grew up listening to in my home grow more through the amazing creative endeavors of Rosalía.
My favorite songs from her latest album, "El Mal Querer"
Yes, these are ranked in this particular order!
"Di Mi Nombre"

"Malamente"

"Pienso En Tu Mirá"

"A Ningún Hombre"

"Que No Salga La Luna"
---
Well, friends! That's all we've got for today. I can't end this post, though, without a straight-faced, "Malamente… tra tra."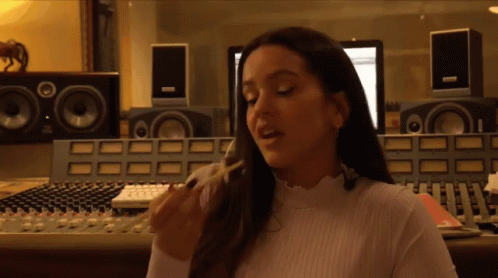 Comment below with your favorite example of creativity!
With so much love and lots of tra tras,
Cover image credit: The Nation
---
Follow Me On Social Media!
---