Hello, my lovely friends!
For one of my advertising courses, I wrote a content analysis of the latest Gillette ad that tore apart the internet. I'm really happy that some of the work that I am doing this semester for classes can translate into blog posts that I think y'all would find interesting! Here are my thoughts.
---
In mid-January, Gillette (a common razor brand) released an ad in the format of a short film. This ad took the Gillette's tagline "the best a man can get," and played off of it in a manner that I found to be quite socially aware in promoting a good message.
Here's the famous ad:
The film is called "We Believe: The Best Men Can Be." It encourages men to combat the current social climate of elevated bullying, toxic masculinity, and the #MeToo movement through ensuring that their own actions are mindful and respectful, as well as checking that those of their fellow men follow suit. Gillette's stance on the above-mentioned issues is that change is imperative. This is presented through the eloquent statement that there is "no going back because [they] believe in the best of men."
I personally found this advertisement to be timely, well-executed, and of important value.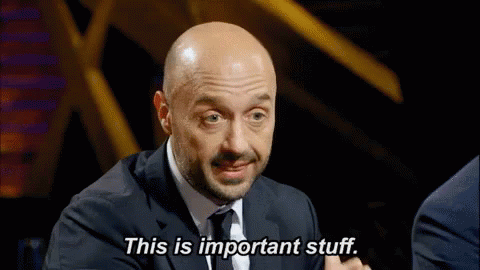 Knowing that the brand has a social stance that I believe to be aware, inclusive, and oriented around kindness makes me more likely to place it positively in my mind. However, this has not necessarily been the case for some people.
There was a definite uproar across social media when this ad was released, and there were plenty of people who loved the ad, as well as a generous helping of people who hated it. The three main complaints that I heard across social media with this ad were that it was "too political" for a razor brand, that "not all men" are like the ones portrayed in the ad therefore it was unnecessarily hostile, and that it was ineffective as an ad in terms of attempting to increase razor sales.
I did not find the ad to be "too political."
I felt as though it was more revolved around the message of standing up for what is correct and being kind and good to one another rather than an agenda that aligned with a side of the political spectrum. I thought this specific portion of the message portrayed was great, and something that should resonate with all people of any political beliefs.
The people saying that this ad villainizes men missed a significant portion of the dialogue.
All over Twitter, I saw a slew of angry tweets (mostly from men) claiming that "not all men" are like the ones in the ad. It was explicitly stated, when discussing that men need to do better, that "some already are, but some is not enough." The ad is not saying that all men are bad or practice these negative behaviors that it states we should be combatting. The ad is discussing undeniable gender-related issues without abruptly blaming all men, and I find it upsetting that many people interpreted it that as a vindictive point of the finger.
The biggest issue that many people had with the ad is that its main purpose was not to sell razors.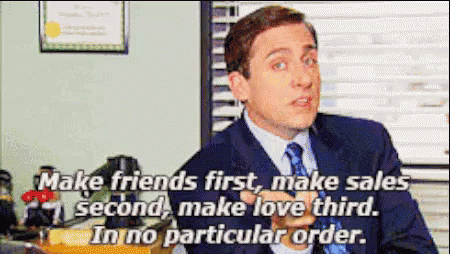 I see the validity in this point – Gillette sells razors and this was not a product-centered campaign, which is what people usually associate with advertising. I think, though, that this advertisement is about promoting brand values more than increasing sales, and I'm okay with that. I think that having a brand with a personality and a stance on social issues is quite valuable in today's day and age because I have found that millennials are a generation who really values that in their brand and product selection process. I know that this ad made a positive impact on my perception of the brand, and I am definitely more likely to speak positively of the brand and to buy products from Gillette as a result of this ad.
---
I guess the tea is spilled.
Credit: Gyfcat
That's it for now, folks.
With love,
Cover Image Credit: Twitter
---
Follow Me On Social Media!
---