Hello, my lovely friends!
I hope that you all are having a lovely day, and (for those in the northern hemisphere) a lovely start to the summer season!
It's swimming season, y'all!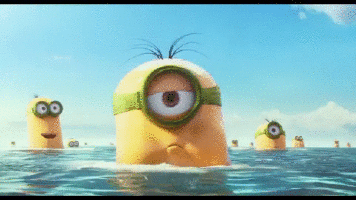 When I think about summer, I immediately think about swimming. I was born and raised in the state of Michigan in the USA. For those of you not familiar with American geography, Michigan is known as the "Great Lakes State," because 4 out of the 5 Great Lakes touch the territory. Loving the water is basically in my upbringing.
Growing up, I spent the summers at my neighbors's pool swimming, lounging on floaties, and drinking lemonade. My family took yearly trips to Lake Michigan, and whenever we went to Spain in the summer, we would go to my great aunt's beach house in the southern province of Murcia.
This year, I will be spending some time on various beaches in the USA, as well as in Europe, so I am very excited to get my swim on! You can follow my Instagram to see pictures of snippets of my life.
Let's Talk Swimsuits
While we are on the subject of Instagram, I wanted to talk to y'all about a swimsuit that I was wearing in one of my recent posts. I got a bunch of questions about where the swimsuit was from, and a few comments praising the style of it, so I thought I'd wrap it up within a post on my blog.
Before I get into talking about the swimsuit itself, I want to quickly touch on the aspect of confidence and body-positivity that goes along with wearing swimsuits for many of us. Posting photos of myself in a two piece swimsuit on the internet is something that I've found quite terrifying for years. I've dealt with my fair share of body image issues throughout my life. I am still not in a headspace where I can say "heck yes, I love the way I look," and I'm not going to lie to you about that. That being said, Indira's Inner Beauty is a body positive space.
I plan on doing a post talking about my experience with disordered eating and negative body image in the near future, so be sure to comment and let me know if you'd be interested in seeing that. Basically, I want to state that this post isn't one that will talk about the confidence aspect of wearing a swimsuit, what it's like to wear a swimsuit as a plus-size woman or anything like that. That is something I don't think I can quickly brush over, so it will get its own post.
What I will say right now is that wearing swimsuits has been something challenging for me, and I find that if I'm wearing a suit that I really like I am less prone to feeling negatively about my body in that moment. This allows me to enjoy my experience more. I think the suit in this post is super cute, so despite having to internally talk down my insecurities before going out, I tried to simply focus on the fact that I really like the suit itself.
The Rose-Embroidered Halter Bikini
This bikini is from Rue 21's Plus-Size section. I absolutely love shopping in Rue 21's Plus-Size section because there's a great deal of variety within their trendy selection, and the prices are super reasonable (especially during their frequent sales)! Comment below if you'd like to see a lookbook incorporating clothing from Rue 21 Plus! Here is the top, and here is the bottom. I got this swimsuit during a 'buy one get one free' sale, so I got the bottoms for free. With that, it made the suit a great buy at $10.99 a piece! The material of both pieces is the perfect thickness, and the top comes with removable padding. I think that the cut of the bottoms is super flattering on curvier body-types, as well as very on trend this season.
Throughout different stores, I have seen tops with floral stitching similar to this one. While this top is currently out of stock at Rue 21, I have found other cute tops from Rue 21 Plus (another black top with different embroidery and a different strappy black top), and here is this exact top in a non plus size version. I also have linked to swim tops from other stores that I think will mix and match well with this versatile swim bottom. Here is the first top from Forever 21 Plus with a rose pattern and some similar cut-outs, the second is another halter neck top  from Target with smaller cutouts and geometric embroidery, and the third is also from Target and it has rose stitching as well, but it's cut a bit differently. Also, here is the non-high waisted (plus size) version of these bottoms from Rue 21. Here is the non plus size version of the bottoms.
That's about all I have for ya, folks! I hope you enjoyed the post, and that your summer is full of lots of lounging time by the pool or beach!
Sending lots of love your way,
---
Images: minion gif courtesy of Tenor, all other images courtesy of Indira Midha.
---
Follow Me On Social Media!
---
Contact Me!